Synergy's Social Media Policies and Procedures
Synergy's Social Media Policies and Procedures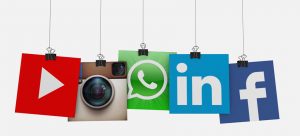 Social Media can be a powerful tool in building and supporting your Synergy WorldWide business.
Synergy WorldWide's Policies and Procedures document provides specific direction related to its use, so you can confidently and effectively utilize those applications, as well as those provided by Synergy directly.  Specifically applicable are the Code of Ethics, Marketing, Advertising Synergy Products, and Social Media and Social Networking sections of that document.
Key points from those policies include:
Conduct business in a professional, ethical, lawful, prudent manner.
All account messaging and profile information must be accurate and not misleading and otherwise comply with all requirements in these Policies and Procedures and any instructions otherwise issued by Synergy WorldWide.
Identify yourself as an Independent Distributor of Synergy WorldWide.
Use Synergy's "Independent Distributor" logo, provided that this logo is only used with Synergy products and not with any competitor's products or services. Other use of intellectual property belonging to Synergy is forbidden unless express permission is given in writing by Synergy.
Sell Synergy products as food, vitamin, minerals and nutritional supplements only. (No Synergy product is sold for direct or indirect use in the prevention, cure, treatment or mitigation of disease.)
DO NOT DIAGNOSE DISEASES OR "PRESCRIBE" ANY PRODUCTS.
Never recommend to anyone that they discontinue the services, recommendations or medications of any doctor or other healthcare professional.
Do not attribute any medicinal uses to any Synergy product or nutritional supplement.
Do not make inappropriate claims about the products.  Appropriate claims would relate to the benefits advertised on the Synergy corporate website, including the product labels.  They typically discuss the product as it relates to the system or organ of a person's body. (An example of a lawful statement would be: Synergy's ProArgi9+ contains Vitamin B6 and B12 which contribute to normal red blood cell formation and homocysteine metabolism.)
Professional marketing accounts should not be used for casual, non-professional messaging. No offensive or political videos, pictures, graphics, text or otherwise objectionable messaging may be used in association with the account.
Personal / Non-professional accounts must abide by all of the aforementioned controls and restrictions. Comments and exchanges should be professional and appropriate at all times.
For further detail regarding these policies, review the Policies and Procedures document, including the Code of Ethics, Member Restrictions, and Marketing sections, as well as contact Customer Service or email hotline@synergyworldwide.com.
Download a PDF of the policies and procedures seen above to more effectively utilize your marketing on Social Media.
---
---