Registration Opens April 8!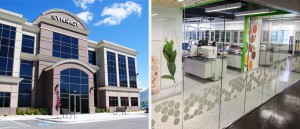 Synergy WorldWide is hosting a North America Open House June 3-4!
Registration will open at 9 a.m. on FRIDAY, APRIL 8, so be ready! Space is limited and tickets are nonrefundable. Use the link below to access the registration site:
Synergy executives, including Founder Dan Higginson and President Dan Norman, along with North America General Manager Shane Greer and Nature's Sunshine's Vice President of Marketing Staci Glovsky will be the voices behind this remarkable event. Together, they will fill you in on Synergy's limitless future and the strategy they've developed that will take Synergy to the top in the network marketing industry.
OPEN HOUSE AGENDA
SESSION I
Friday, June 3 at Nature's Sunshine Products HQ
3:30 p.m. – Welcome
3:45 p.m. – Hughes Center tours and research presentation
4:45 p.m. – Dinner break
SESSION II
Friday, June 3 at Synergy WorldWide
7 p.m. – Synergy Vision Presentation
7:45 p.m. – Recognition
8:10 p.m. – Founder's message
SESSION III
Saturday, June 4 at Synergy WorldWide
9 a.m. – 12 p.m. – Leader presentations
You won't be able to get this information anywhere else. We look forward to seeing you!
---
---