Elite Honors Spotlight: Kent Clark
Elite Honors Spotlight: Kent Clark
Month after month, Team Members are discovering just how much is attainable when they set a goal to become Elite Honors Qualified each month. Team Members who have qualified multiple months are seeing the fruits of their labors and some are going the extra mile by maintaining their highest pin titles to earn the Go Elite Promotion bonus.
One of these Team Members is Kent Clark, a Bronze from Wingo, Kentucky, who has been with Synergy WorldWide for a short three months and is using his medical background to connect with health practitioners in his area. He was in chiropractic work for many years, but recently found his passion in natural healthcare and became a practitioner. He believes in Synergy's products and works as a consultant with his sponsor Dr. Jim Sandberg to get the products into as many doctors' hands as possible.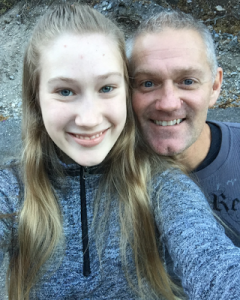 Since beginning his Synergy business, Kent has been working nonstop to grow his team, and in September, he accumulated enough volume to become Elite Honors Qualified without realizing it. He was educated on the Elite Honors earnings model and set up an Autoship template to make his Elite Honors Qualification official. In the same month, he rank advanced to Bronze and was rewarded with a $300 Go Elite bonus.
"This bonus was a total surprise," Kent said. "I knew bonus opportunities were available, but
didn't know exactly what it would take to earn them. I know Elite Honors and this promotion will help me a lot in the future."
His current goal is to put 10 new people on a 500 CV package of Synergy products each month. Another important element in his business is showing doctors how to make 15,000 CV per month with the Synergy product package Kent put together. Kent said he believes these goals will not only help him become a consistent Elite Honors Qualifier, they'll help him maintain his current title, achieve new titles, and earn the Go Elite Bonus every month.
"As I learn more about training my own downline, Elite Honors will serve as a useful talking point that will make the learning process a lot easier," Kent said.
---
---