Your Elite Honors Support System
 Your Elite Honors Support System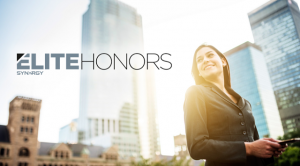 Dozens of Team Members in North America have proven that the Elite Honors business model is the most rewarding way to conduct a Synergy business.
Through Elite Honors, you have the potential to
Maximize the power of Synergy's Compensation Plan
Provide an optimal blend of quick upfront money and a long-term residual income
Create a solid foundation on which a stable business can be built
Provide a compelling, easy-to-explain story to new and existing Team Members and customers
Create a uniform, duplicatable building strategy that unites Synergy markets around the world
Now that you know why you should become Elite Honors Qualified, we want to make sure you have the tools necessary to follow through with your Elite Honors goals.
Here are some resources to use:
If you want a quick reference that explains how to become Elite Honors Qualified and take advantage of the limited-time Go Elite Promotion, click here.
To track your qualification progress, use the Elite Honors Worksheet.
Coming soon, you will be able to track your progress toward becoming Elite Honors Qualified in Pulse!
Lean on your upline and entire team for knowledge and support as you recruit new distributors and customers to achieve your goals.
Attend as many meetings and events as you can so that you become confident with the Elite Honors system and listen to advice from those who have been successful with it.
As you make Elite Honors your top priority each month, be sure to use all of your resources for heightened success! Good luck on your continued journey to Elite Honors!
---
---