2015 Synergy Employees Transform with SLMsmart
Synergy Employees Transform with SLMsmart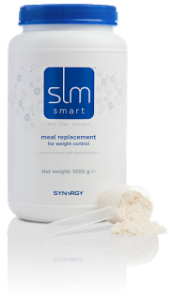 The same day that the U.S. kicked off its SLMsmart 90-day Challenge* with dedicated Synergy customers and distributors, Synergy employees decided to participate in a challenge of their own. Though they were not in the running to win the grand prize offered to customers and distributors, they did have iPads and reputations at stake.
Their results are nothing short of amazing. By adhering to the recommended eating and exercise program, the group lost an average of 26 pounds per person.* A helpful SLMsmart app was released at the beginning of the challenge containing dozens of healthy recipes and exercise routines for weight management made simple. It's incredible what healthy eating choices, exercise and the support of Synergy products can do for your health and your confidence.
Introducing the Top 3 winners!
1st Place: Jason Carling, Compliance Analyst
Lost 37 pounds*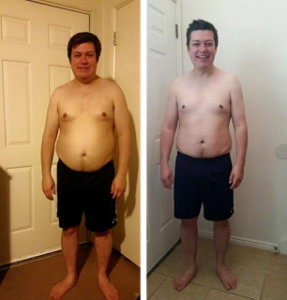 "Over the last 11 years, I gained 80 pounds. I kept saying that I would manage my weight, but I
didn't have the motivation to actually do it. I always thought, 'How did I get to this point?' People told me it was unhealthy to have the extra weight but I was functioning OK, so I didn't worry about it. When Synergy introduced the 90-day Challenge I figured that if I wanted to manage my weight it was now or never. I had Synergy and my coworkers to support me which made the entire process so much easier. The resources this challenge provided to me helped me develop the willpower I needed to change. When my family went out to get burgers, I'd go with them, but I would wait until we got home to eat a meal suggested on the SLMsmart App. I fit in a medium shirt now! I can't remember the last time I bought a medium. I'm no longer worried about how I look or if one of my shirts is unflattering on me. SLMsmart™ Health Shake and ProArgi-9+® played a huge part in my weight management routine. Learning portion control was key for me, and this challenge helped my mind and my body learn how to take control."
2nd Place: Sarah Andrus, Operations Market Specialist
Lost 30 pounds*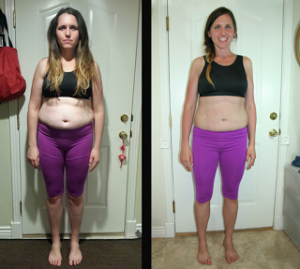 "Thanks to this challenge, I ended up pushing myself farther than what I would have done on my own. I wanted to manage my weight and probably would have lost 10 pounds and felt satisfied with that. This challenge supported me to lose 30 and now I know how to manage my weight in a maintainable way. I'm fitting into clothes that I wore before I was pregnant with my first! I used to hate getting dressed for work and always looked forward to wearing sweatpants. The SLMsmart App helped me feel less intimidated by the grocery store and especially at the gym. I felt so self-conscious there, but going with a plan made everything better. Drinking SLMsmart became a treat for me because it was so yummy!"
3rd Place: Spencer Nance, Commissions Analyst
Lost 37 pounds*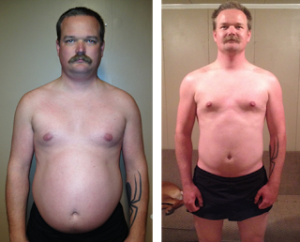 "When it came to managing my weight I always thought, 'Where do I get started?' In truth, switching to the SLMsmart program didn't ask me to change too much in my routine. It's simple to replace meals with a shake that is satisfying and tastes good. There isn't a lot of preparation involved. I was surprised by how quickly my body started to change. I went into the 90-day Challenge having faith in the program. The feeling of losing weight was enough motivation for me to keep going. I definitely noticed a difference when I looked in the mirror and other people noticed too. While it's great that Synergy offered a reward to those with the best transformations, managing my weight was a big enough reward for me."
*The above results are not typical. The average person who uses the SLMsmart weight management program can expect to lose 1-2 pounds per week. The SLMsmart weight management program consists of exercise, a nutritional diet, and Synergy products.
---
---