Synergy's Paraben-Free Skin Care
 Synergy's Paraben-Free Skin Care
This Mother's Day, Synergy is giving Moms the perfect package for pampering at a 50% discount! Selected Elemence Skin Care products have been picked and packaged to give your mom the healthy glow she has always wanted. CLICK HERE to purchase now.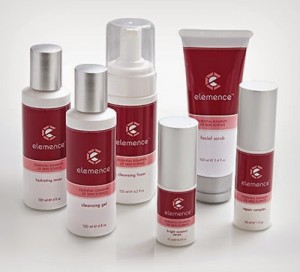 With you order you'll receive:
Elemence Cleansing Foam
Elemence Cleansing Gel
Elemence Facial Scrub
Elemence Hydrating Toner
Elemence Repair Complex
Elemence Bright Renewal Serum
This paraben-free line is designed to nourish, cleanse and beautify—no matter what skin type you are.
What does it mean to be paraben-free?
Parabens are chemical preservatives found in most cosmetic products on the market today, which includes any product used to restore an individual's appearance from shampoo to mascara. The three most commonly used parabens are butylparaben, propylparaben and methylparaben, but often, more than one paraben is used in a single product to protect the formula against microorganisms.
While parabens are highly effective at preserving cosmetic products, there has been speculation over the years about whether or not this chemical can be harmful. Whether it is or isn't harmful is up for debate, but Synergy decided to avoid the issue by using the mildest, safest ingredients possible.
Each product in the Elemence line was formulated with natural ingredients and scientific technology that targets everything your skin needs to look picture perfect. Give your mom—and yourself—the gift of a spa-worthy facial every day with safe products you can trust. Discover the skin-enhancing power of Elemence products and see the difference in the way your skin looks and feels.
---
---