SLMsmart Spotlight: Jim Smith March 2015

It's been one month since the SLMsmart Challenge officially kicked-off, and many Challengers are already seeing results and feeling great.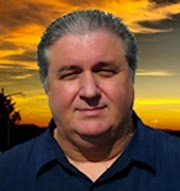 Jim Smith of Anaheim has been a positive and incredibly honest challenger so far. He's tried other programs and diets in his life and sees the value of SLMsmart. Additionally, he's quick to realize the realities of weight management. He knows it to be tough, he knows it to be rewarding. Here are a few insights he submitted at the end of his first 30 days:
In your Challenge experience, what has been the most pleasant surprise so far?
"The great taste of the new chocolate Health Shake. I typically mix two cups of either kale or spinach with 3 scoops of Health Shake mix and one cup of unsweetened almond milk. I cannot taste the kale or spinach. What a great way to get the benefits of these wonderful vegetables."
What advice would you give to someone new to SLMsmart and the SLMsmart Challenge?
"Do your daily planning and tracking with the tools provided. Don't be too hard on yourself if you are not perfect and slip from time to time. Get support wherever you can find it."
What tool or product has been the most useful to you so far?
"Health Shake and the closed Facebook group."
What would you say to someone who is CONSIDERING whether or not to join a SLMsmart Challenge?
"If you truly want to lose weight and be healthier, start immediately. If you don't, you will find yourself looking at the same person in the mirror a year from now and be just as dissatisfied. The key is to take ACTION and START."
Other thoughts?
"I must admit that it's a battle. One doesn't change 30 years of bad lifestyle choices overnight. This kind of program and these questionnaires help keep my goals in focus and allow me to start again every day with new optimism. I am committed to not giving up and making small changes each and every day."
More spotlights coming soon! It's not too late to start your own SLMsmart Challenge. For more information, click here or contact Customer Service at (801)769-7800.
---
---