SLMsmart Spotlight on Justin Hall

SLMsmart Spotlight: Justin Hall
It's been one month since the SLMsmart Challenge officially kicked-off, and many Challengers are already seeing results and feeling great. Justin Hall is no exception! Not only does he follow the SLMsmart app exercises, he spends his weekend active on his dirt bike, doing his best to move quickly and keep his blood pumping!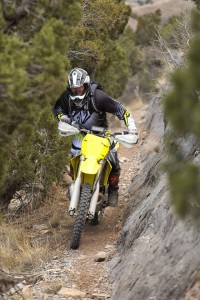 In your Challenge experience, what has been your most pleasant surprise so far?
"That I'm not always hungry."
What advice would you give to someone new to SLMsmart and the SLMsmart Challenge?
"Just cowboy up and do it!"
What tool or product has been the most useful to you so far?
"Can't single one out. They work together quite well."
What would you say to someone who is CONSIDERING whether or not to join a SLMsmart Challenge?
"If you need to lose weight and don't know where to start, this is the best way to get started."
Results so far?
"Down 22 lbs, a few inches on my waist gone and in my face. I feel great. I hate working out, but this hasn't been bad and I am enjoying the benefits!"
More spotlights coming soon! It's not too late to start your own SLMsmart Challenge. For more information, click here or contact Customer Service at 801 769-7800.
---
---